Driving our customer's industrial productivity and energy efficiency
We offer a wide range of drives, inverters, converters and programmable logic controllers (PLCs) that efficiently improve the way our customers use and produce energy.

With a wide range of products and services including power electronics systems, motors and generators, drives, and robots, ABB supports discrete manufacturing customers in sectors like pharmaceuticals, semiconductor and solar cell manufacturing. Together we drive our customer's industrial productivity and energy efficiency.

Our offering includes low-voltage AC and DC drives and medium-voltage AC drives. They are used across all industries and applications. ABB drives offer application specific functionality, control for different types of motors as well as flexible connectivity to automation networks.

The experience and expertise we gained with drives led to the development of our products for solar and wind power. For photovoltaic power generation, our solar inverters offer flexible solutions, from string inverters, to larger central inverters and even complete megawatt stations. For utility scale wind turbines, our wind turbine converters are designed for all of today's electrical drivetrain concepts.

Our drives, inverters and converters are proven and reliable solutions backed by global production and life cycle services.

ABB also offers a full range of automation products like programmable logic controllers and Human Machine Interfaces (HMIs).

We are a supplier of choice for small equipment control applications to complex systems like web presses and distributed systems. ABB PLCs are some of the fastest and most reliable available.
https://energysave.abb-drives.com/
Choosing the right drive for your application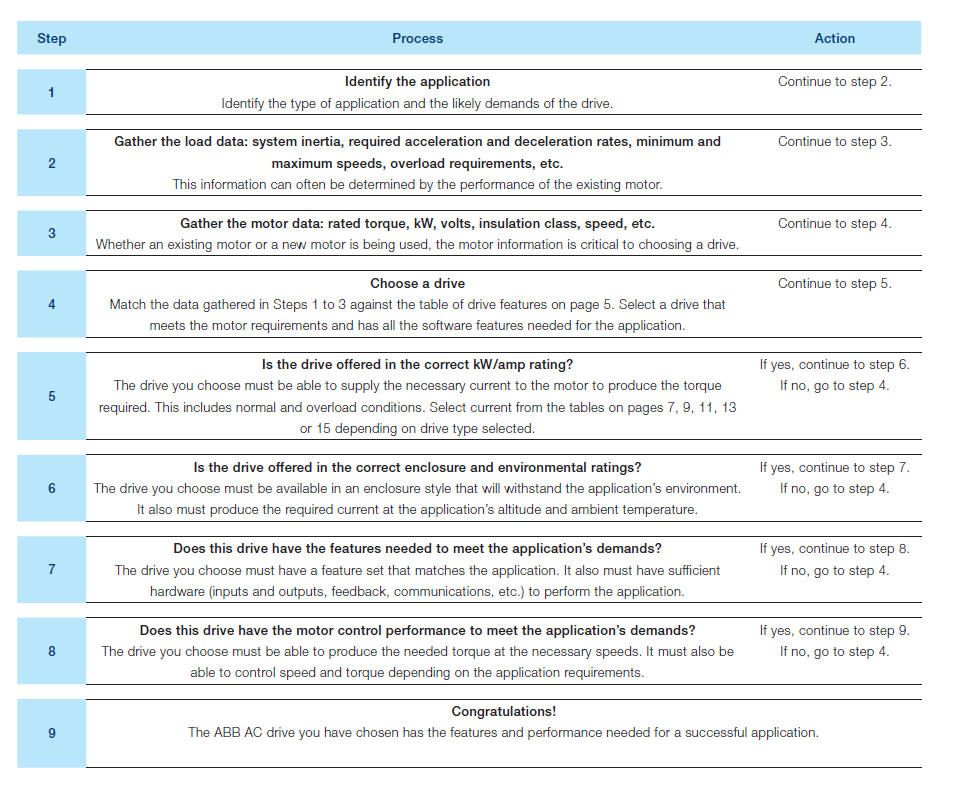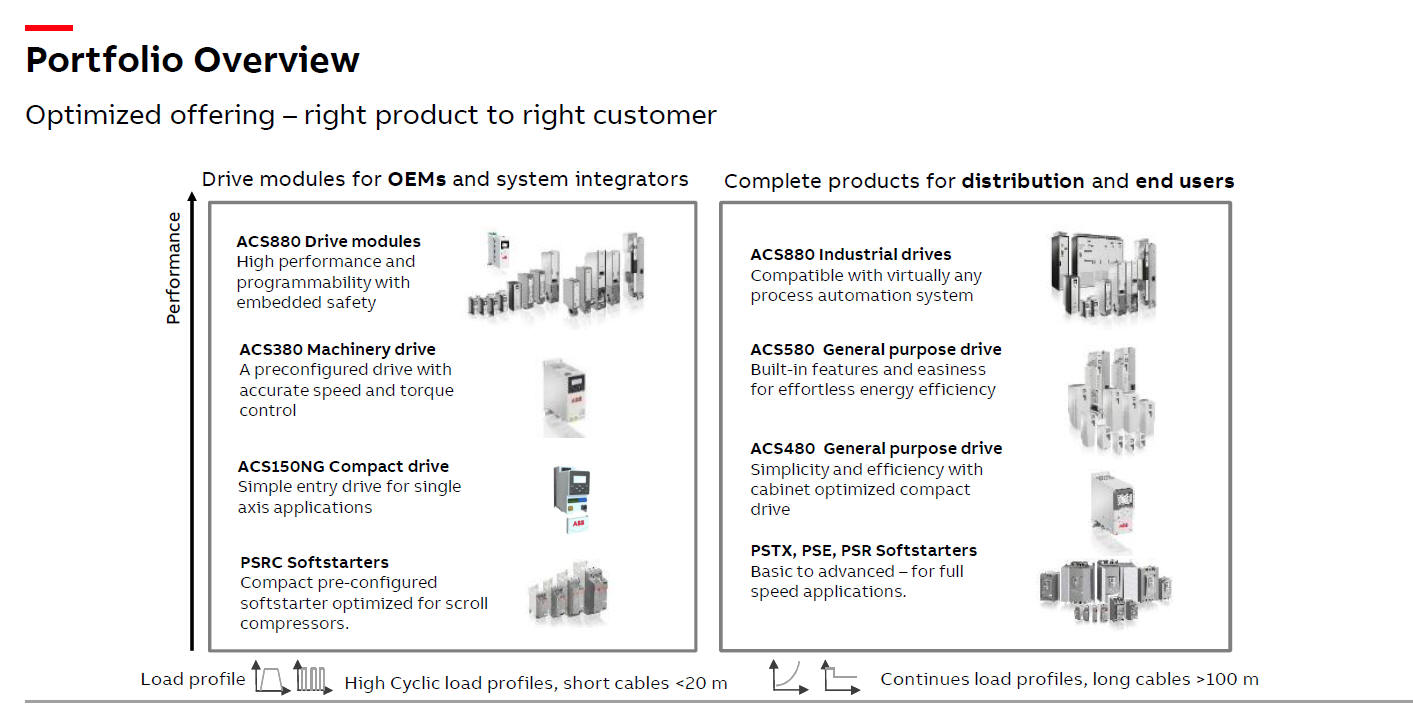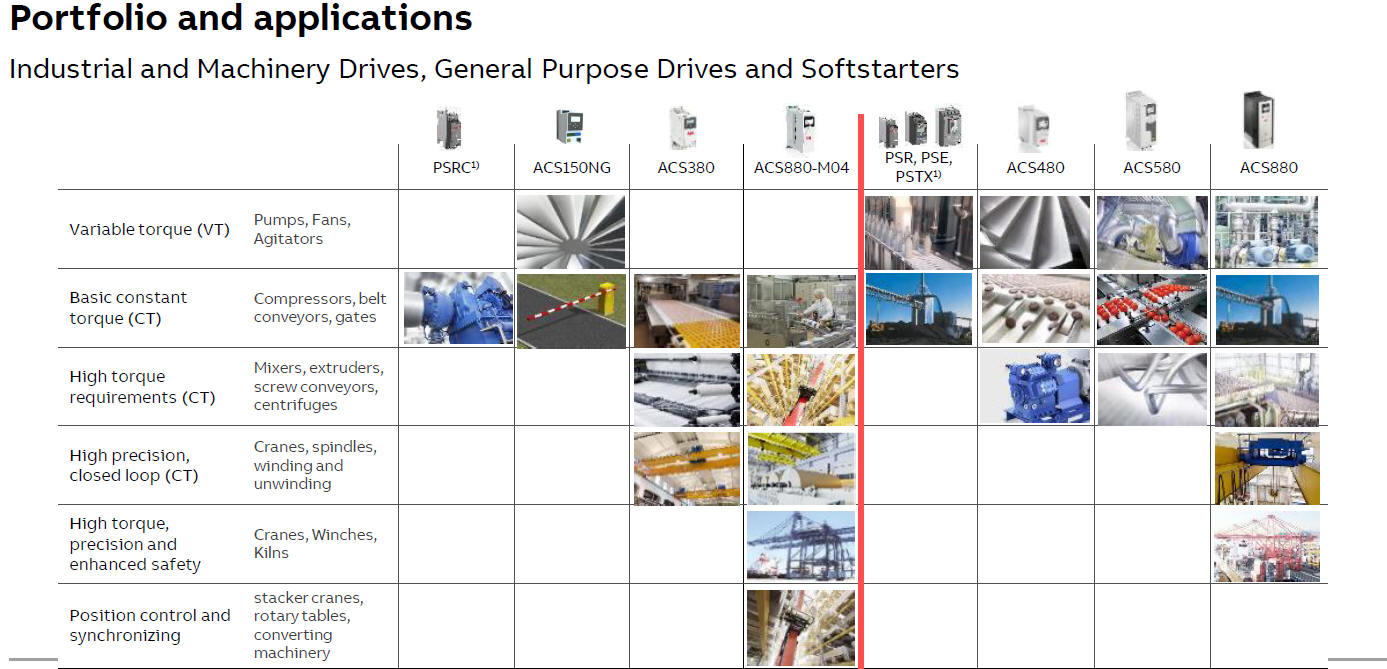 https://selector.drivesmotors.abb.com/
Catalogues/ABB/ABB VSD DRIVES/ACS150 catalogue.pdf
Catalogues/ABB/ABB VSD DRIVES/ACS310_catalog.pdf
Catalogues/ABB/ABB VSD DRIVES/ACS355 catalogue.pdf
Catalogues/ABB/ABB VSD DRIVES/ACS550 full catalog.PDF
Catalogues/ABB/ABB VSD DRIVES/ACH480_ACH580_for_HVAC_catalog.pdf
Catalogues/ABB/ABB VSD DRIVES/ACS580 2020.pdf
Catalogues/ABB/ABB VSD DRIVES/ACS580 replaces ACS550 Replacement guide.pdf
Catalogues/ABB/ABB VSD DRIVES/ACS580-manual.pdf
Catalogues/ABB/ABB VSD DRIVES/ACS580-01-quick-start-r0-r3.pdf
Catalogues/ABB/ABB VSD DRIVES/ACH550 catalogue.pdf
Catalogues/ABB/ABB VSD DRIVES/ACS850 Catalogue.pdf
Catalogues/ABB/ABB VSD DRIVES/ACS880 full catalague.pdf
Catalogues/ABB/ABB VSD DRIVES/ACS880_single_drives_full catalogue.pdf
Catalogues/ABB/ABB VSD DRIVES/Drive summary.pdf
Catalogues/ABB/ABB VSD DRIVES/Fengsheng Electric Drive Care Program.pdf
Catalogues/ABB/ABB VSD DRIVES/ACH580_drives.pdf
Catalogues\ABB\ABB VSD DRIVES\ACQ580_Catalog 2019.pdf
Catalogues/ABB/ABB VSD DRIVES/AssistantPanel_UM_E_A4.pdf
Catalogues/ABB/ABB VSD DRIVES/Maintenance_schedule_ACS580_ACH580_ACQ580_drives.pdf
Catalogues/ABB/ABB VSD DRIVES/ACS580_01 QUICK Installation Guide R1toR5_D_A5_FigA3_screen.pdf