Electrical Engineering Services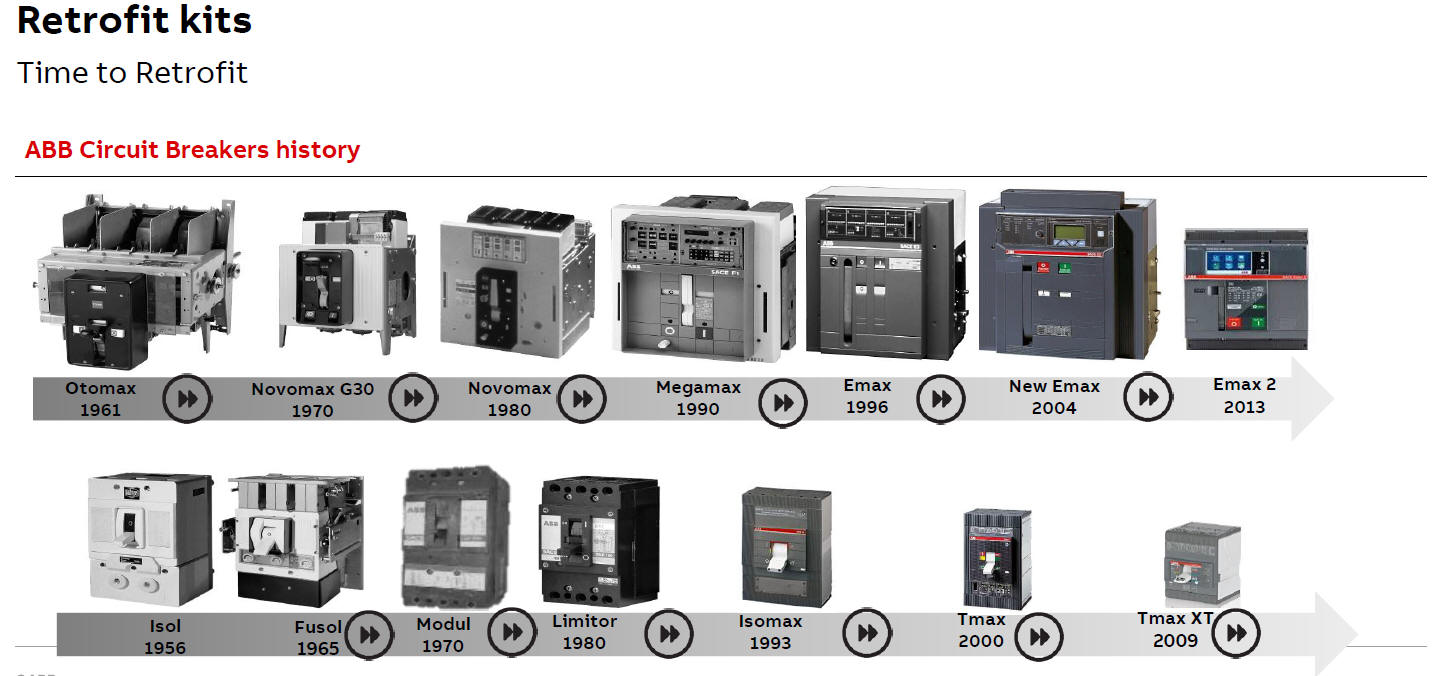 Why retrofit?
It can be time consuming and expensive to replace obsolete switchgear, so a more effective solution may be to simply upgrade the circuit breaker. We offer a number of retrofit solutions designed to extend the operational life of your installation and improve performance and reliability.
Retrofitting allows you to extend the life of your power distribution devices without the disruption of removing and replacing your entire switchboard. It also eliminates the danger of disturbing existing cabling, which is a common issue during replacement works.
What are the benefits?
With the support of ABB, Schneider Electric and Siemens, we provide a range of retrofit solutions to suit your needs.
The outage required to complete a retrofit is much shorter in duration than the time required to replace a switchboard
It is not necessary to remove the old switchboard, which is particularly beneficial when access is limited
There is no need to undertake any recabling, or cable re-termination
Phased modernisation of your installation, which offers increased flexibility in terms of budgets and operations
There are no costs associated with the removal/or disposal of the old switchboard or a new switchboard's offload, installation, commisioning and recabling.
We can also retrofit circuit breakers from other manufacturers. These include: All Merlin Gerin devices, Masterpact, DA, Selpact, Compact, Ottermill, Ellison, Terasaki, ABB/SACE, Mitsubishi, Siemens, AEG, Vickers, GEC and other manufacturers by consultation via an engineered solution.
We also provide electrical contracting work with our accredited contractors.The scope of services include the following:
1) Provide assessment and recommendations on the issues noted on the Air circuit breaker (ACB) together with Schneider Services Specialist team and ABB services etc,. See Sample report.
2) Replace faulty ACB, MCCB breaker in various condominiums.
3) Provide technical advice on lighting control through use of relevant motion sensors to achieve short payback period.
4) Install high bay LED light and flood light for commercial buildings.
5) Provide appropriate offer of switches and sockets for your ideal home.
6) Retrofit solution of Masterpact M ACB (ECOFIT)
Issue
The Masterpact M Air Circuit Breaker was produced by Schneider Electric under its legacy brands Merlin Gerin between 1986 and 2003.
The obsolescence of the Masterpact M Air Circuit Breaker was planned for 2003 and during the subsequent 10 year period, Schneider Electric committed to providing breaker support and parts availability. Those commitments have since ceased and parts are no longer available.
Solution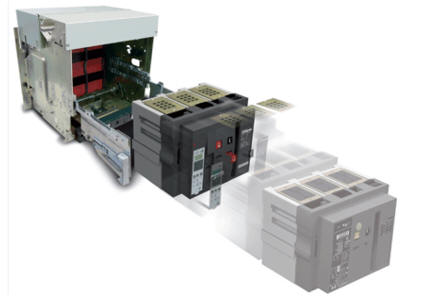 Today, we can extend the life of your LV installation with a simple roll-out, roll-in retrofit solution using latest technology, Masterpact NW. The type tested design has been engineered to be fully compatible with the existing chassis, with minimal downtime and disruption to your electrical network.
There are many more services that we can offer. Do call us if you have any queries.
Catalogues/Services/ABB Retrofit kits 2017.pdf
Catalogues/Services/ABB Retrofitting kits for low voltage air circuit-breakers and moulded-case circuit-breakers.pdf
Catalogues/Services/Plug and Play-Schneider.pdf
Catalogues/Services/Mastrepact-M to NW-NT Equivalence.pdf